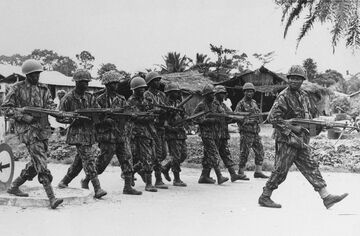 Nigeria was ordered to pay 88 billion naira ($244 million) in damages to those affected by a 1967 civil war after failing to clear landmines and other explosives in the country's southeast.
The government of Africa's most populous nation must pay 50 billion naira to compensate war victims and a further 38 billion naira to state authorities to help rebuild damaged property, the Economic Community of West African States Court of Justice said Monday.
The three-year conflict was fought between the Nigerian government and the southeast state of Biafra.
Source